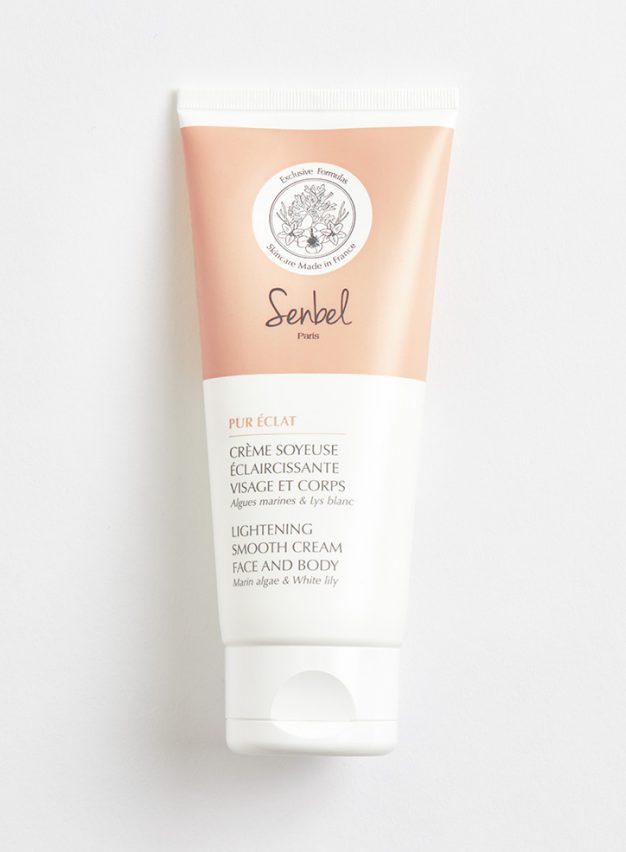 LIGHTENING SMOOTH CREAM FACE & BODY
Marin algae & White lily
________
The rich-textured satin finish of the cream has been specifically formulated with extracts of algae and white lily to even out and clarify skin on the face and body. Enriched with hydrating active agents, the skin is more hydrated, supple and soft. Dark spots are faded, pores are tightened and the complexion is left smoother. Your skin will look visibly younger.
PROPERTIES
________
Dictyopteris membranacea, known as sea fern, is an algae extract which works on the pigmentation process to help reduce dark spots and prevent their appearance.
Extract of blue micro-algae protects against the effects of harmful external factors to preserve the skin's youthfulness and even out the complexion's luminosity.
White lily is known for its brightening properties, helping even out the complexion.
Vitamin E extract is renowned as an anti-oxidant to help fight the signs of skin ageing.