scento-B
Find your Good Life Here
What is
SCENT MARKETING?
All employees must have experienced stress from work, regardless of front office or back office. Mental quality is closely related to the working environment. Working under an aromatic environment can relieve gloom and bad mood, bringing new life into a somnolent working environment and improving people's concentration.
To cope with different rooms and demands, the Scento-B has launched various fragrance diffusers in different sizes and appearance. It is not a fragrance diffuser only but also a representation of elegance, vogue and taste. Let the delicate scent and high spirits face the new challenges with you every day.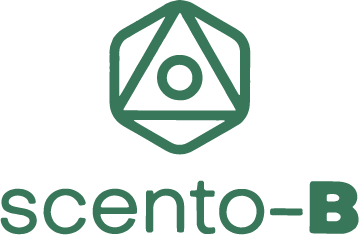 Scento-B Fragrance Beads Capsules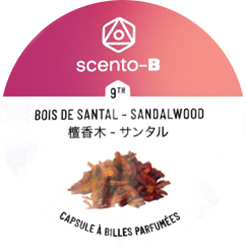 Sandalwood
Woody and peaceful aroma of musk, cedar and sandalwood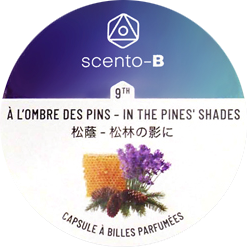 In the pines'shades
Scent of honey, vanilla and lavender in the garden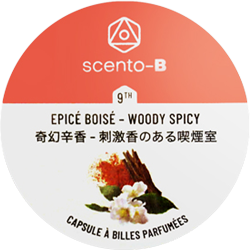 Woody Spicy
Aroma of cinnamon, bergamot and leather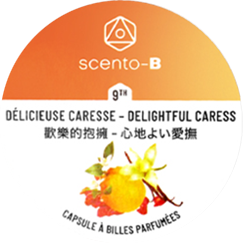 Delightful Caress
Sweetness and joy of rose, jasmine and citrus fruits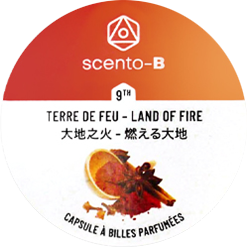 Land of Fire
Floral and woody scent of amber, saffron flower, ylang-ylang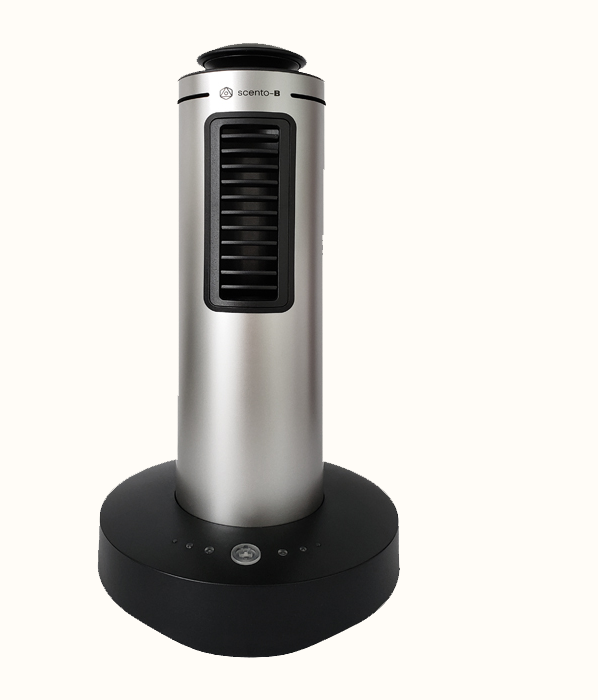 SCENTED STELE
Both discrete and powerful, the interior fragrance diffuser Scented Stele offers sober and elegant lines, making it a 100% design object and allowing it to match any interior design of offices and shops. Its very quiet fan offers two intensities, both diffusing a subtle fragrant ambience without any disruptive noise.
The Scented Stele diffuser is suitable for perfuming doorway, reception, lobby of the hotels, private clubs, indoor venue and conference room, etc., which creates a scented and delightful first impression.
SCENTED PEBBLE
With its slim design and its glossy black finish, the Scented Pebble is a stylish piece of décor that will allow you to enjoy an elegant and subtle fragrant ambience in any interior space. Its soft blue lights and its very quiet fan will bring an invigorating fragrance enjoyment to an invariable working environment, as if a breath of fresh air.
The Scented Pebble diffuser is suitable for perfuming and set at the front desk, reception, conference room, etc., or as a wall-mounted diffuser at the corridor or function room.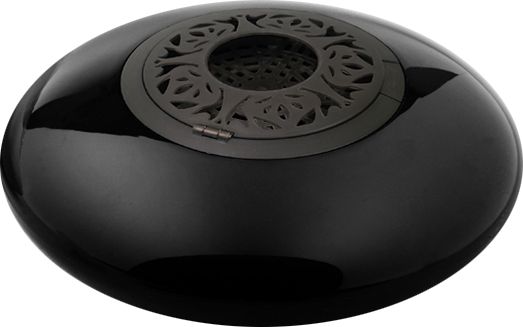 Light Aura & Light Halo
The Light Aura & Light Halo fragrane diffusers invite you to
enjoy a warm, cosy and romatic ambiance
LEARN MORE