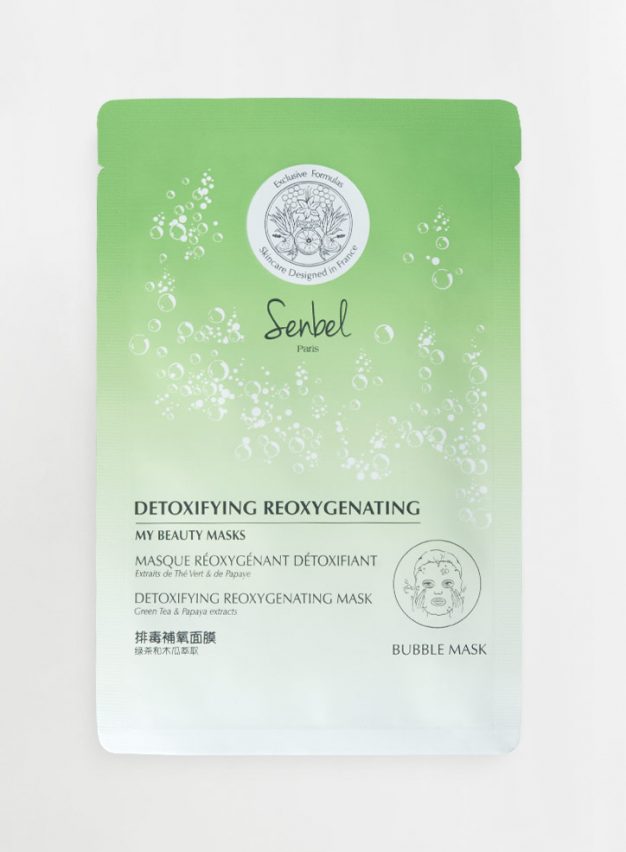 DETOXIFYING REOXYGENATING MASK
Green Tea & Papaya extracts
________
Inspired by korean rituals, this mask turns into an active skincare foam by skin contact to reoxygenate and breathe new life into skins asphyxiated by urban life.
Real urban shield with powerful antioxidant properties, this mask detoxifies the skin from pollution and protects it against external aggressions to preserve its youth and radiance.
PROPERTIES
________
Green Tea extract, powerful antioxidant, to protect the skin from external aggressions, to maintain its hydration and to prevent skin aging.
Papaya extract, enriched with essential nutrients for a healthy radiant skin, to gently exfoliate the skin and brighten the complexion. Vitamin C and antioxidants to eliminate toxins and pollutants, protect the skin from external aggressions and preserve its youth.